An UNCOMMON seed always leads to an UNCOMMON harvest - ALWAYS
The Story of the $200and $14,400 Miracle Seeds
God is a God of divine ORDER. Numbers and colors mean something to Him and have spiritual significance in the Kingdom of God.
The following two stories about the $200 Miracle Seed and the $14,400 Miracle Seed are true. Both the $200 and $14,400 seeds are intimately related to blessing God's holy Word and His BILLION SOUL VISION.
The Story of the $200 Miracle Seed
In November 2001 after spending 2.5 hours in quiet time praying and reading the Bible, I went to my office (in my home) and was prompted to write a check for $200 to the Fellowship of Christian Athletes for the FCA to be able to buy more Bibles for student leaders.
Amazingly, in just 15 minutes, God multiplied my seed to bless His Word exactly 30 fold. And over the course of the next 3 years, that $200 seed was multiplied more than 250 times.
An anesthesiologist I barely knew asked me to work 30 days in the next year for him and offered to pay me $1,200/day, which was exactly $200 more per day than my highest paying assignment ever before.
God ALWAYS blesses His Word. And that's because Jesus is the Word of God (John 1:1).
Now watch this video for ... the rest of the story

As you and I know, God works in mysterious ways. His ways and His thoughts are so much higher than our ways and our thoughts.
Well, the $200 MIRACLE SEED eventually led to ...
The Story of the $14,400 Miracle Seed
In late February 2002, three very unusual things happened within 24 hours, leading me to sow a $14,400 seed into Doug Barclay's life, a person I had met only twice before.
Amazingly, the amount I pledged ($1,200/month x 12 months) was the exact amount to the dollar that Doug needed to begin working full-time for Operation Mobilization and drawing his monthly salary. While I didn't know how much Doug needed, God did.
And Doug's first day at his new work was 03-03-03. And that miracle ultimately led to other miracles on 04-04-04, 05-05-05, and 07-07-07. So my UNCOMMON seed of obedience resulted in a whole snowball effect of extraordinary miracles.
Now watch this video for ... the rest of the story

So why have I shared these two stories with you?
The Holy Spirit led you to this web page for a reason.
I believe He is offering you the opportunity to sow a miracle financial seed in faith to bless His holy Word and billion soul vision. In return, He is offering to step into an opportunity to potentially see a 30, 60, or even 1,000 fold increase in your impact.
But don't just take my word on this. Pray and ask the Holy Spirit.
Click here to sow a financial seed ($200, $1,200, or $14,400) to bless God's Word and His billion soul vision.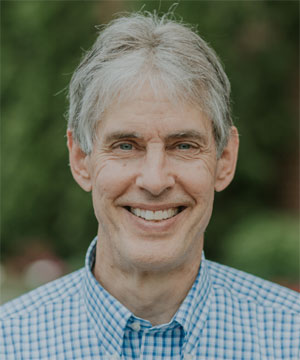 Blessings to listen, trust, and obey!
Joseph
Joseph Peck, M.D.
Founder and President of Empower 2000
www.empower2000.com

Biography
Dr. Joseph Peck, aka THE Time Doctor, The Journal Guy, and The Connector, is a physician, author, international speaker, creative marketing and communication strategist, and dream coach. His passion is creating a movement Empowering Dreams of millions of people globally through coaching, journaling, and life-changing webinars. His gift is connecting people, ideas, and resources in Christ for creative miracles.
As a revolutionary coach, breakthrough strategist, and global thought leader for life-changing webinars, Dr. Peck is a CATALYST for transforming people, familiers, organizations, and communities.