OVERVIEW OF SERVICES PROVIDED BY EMPOWER 2000
Empower 2000, Inc. is a professional services company with many strategic partners collaboratively providing a wide scope of services to our clients and customers, including: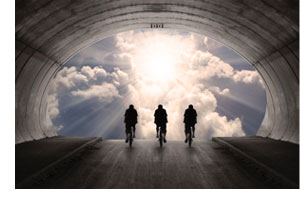 MASTER'S MIND COACHING
Dream and Time coaching
Executive and leadership coaching
Sabbatical coaching
Webinar coaching
Uncommon Internet Marketing Coaching
IMPACT CONSULTING
Formation of Strategic Alliances
Creative marketing and communication solutions
Succession (Legacy) Planning
Management consulting
Strategic planning
STRATEGIC MARKETING AND COMMUNICATION SOLUTIONS
Turnkey webinar marketing solutions
Developing webinar marketing strategies
Online training programs and program launches
Webinar hosting and facilitation
Assembling and facilitating high performance dream teams (mastermind groups)
RELATED SERVICE LINKS

UNIQUE VALUE PROPOSTION
As The Time Doctor and The Journal Guy, I coach busy leaders to simplify their complicated lives and leverage their time to magnify their impact 30, 60, 1,000 fold within three years.
As The Journal Guy, I coach people to hear God's voice clearly for divine revelation and strategy.
As The Connector, I network the networks. Those who network the networks gain the most leverage.
As a GLOBAL TEAM, we are CATALYSTS FOR TRANSFORMATION. We transform people, organizations, and communities. While a catalyst is not even necessary for a reaction to happen, it may make it happen 10,000 times faster.
Joseph Peck, M.D.The Time Doctor, The Journal Guy, and The ConnectorEmpowering DreamsAuthor, I Was Busy Now I'm Not

CASE STUDY
Combining Master's Mind Coaching with our webinar marketing strategies is very effective. Here is just one example of many that we have.
Case Study #1

John and Cherie Norquay agreed to invest in eight weeks of Master's Mind Coaching plus one webinar. At the start of the coaching, John was managing $10 million in retirement investments and had 100 clients after 10 years in business. This meant he was averaging 10 new clients per year.

Just three weeks into the coaching, John did a presentation for 15 people and 11 of those became new clients. John said he had never experienced something like that before in his career.

After Empower 2000 hosted one webinar with John, several huge doors opened, including the opportunity for John to meet with a company with $60 million in 401k's and another with $500 million.

It is amazing how much my eyes have been opened since meeting you Joseph!

Journaling actually ORGANIZED MY THOUGHTS.

The Master's Mind Coaching made me realize that I have a lot of expertise in the financial area rather than just the business that I am working.

The webinars can go directly to the bottom line as far as clients are concerned and getting your message to more people quickly. And a lot of people have been waiting for that message! Webinars are THE KEY to getting the word out quickly because you know so many people, Joseph. That's your entire mantra, being a CONNECTOR.

John NorquayFounder, PivotPoint Investorswww.401kgrowth.com

WHY GO VIRTUAL?