Testimonials
Let another man praise you, and not your own mouth; A stranger, and not your own lips. (Proverbs 27:2)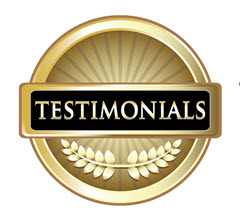 Beverley Watkins
Founder, Global Impact International
Author, Speaker, Trainer, Consultant
Lynn Hare
Founder, Lynn Hare Enterprises
Author, Speaker, Intercessor, Possibilitarian
Joseph is the Maestro making the entire orchestra speak with one voice. God has called him and given him the gifts and talent to take so many different individuals (instruments & sounds) and blend them together, so disciplined and so coordinated into "sound alignment."
Working with Joseph is truly an incredible experience as he has the God-given gifts to help raise people up to be who God created them to be. Joseph really is Dr. Breakthrough. He has a creative gift that few others have.
Larry Tyler
Business coach and mentor
Joseph sees possibilities everywhere. His desire and drive to help others through inspired insight is insatiable. You cannot work with Joseph without being encouraged to reach for much more. He is one of the most positive people I know
He has helped launch many start ups and abounds with creative ideas. He excels at networking, is innovative and goes the extra mile.
Lynne Lee
Founder, Christian Life Coaching
Breakthrough Life Coach Trainer
www.christianlifecoaching.co.uk
Dr. Joseph Peck is a leader in the lifelong Art of hearing God's voice because he is a lifelong learner in the daily listening room. The impact of his life, transformed by the voice of God, are his daily devotionals fueled by his Uncommon Journaling that I have enjoyed and have forwarded numerous times to people all over the world.
As a fully trained Life Coach, Dr. Joseph knows how to also hear God's voice in the ministry and marketplace and has become a World-Class Leader in RELATIONSHIPS; the currency of the kingdom of God, and Conversations; the currency of relationships. His book "UNCOMMON Journaling For Breakthroughs" is the fruit of a consistently creative life lived in dialogue with the Creator and will accelerate you ability to do the same.
Joseph Peck has the character and professional service that you can trust and rely on for Great Results! I have confidence that he will under promise and over deliver.
Dr. Joseph Umidi
Founder and President, Lifeforming Leadership Coaching
Executive Vice President, Regent University
We believe Dr. Joseph is a CULTURE CHANGER with an innate ability to coach and help incubate your dream and surround you with an extraordinary team to capture its essence and see you unleashed to accomplish that for which you are created for.
The building blocks are carefully examined and lovingly placed each in its own place forming an intricate pattern to show what the Master has intended from the beginning and was on His heart in the original design. He is able to do this with a passion that is contagious and ignites you to excel beyond what you thought was possible, and opens up your horizons to include nothing less than a Global Vision.
Russel Stauffer, Master JV Strategist/Broker
Glenisaah Stauffer, Embassy Group President
Joseph has taken the standard skill of webinar facilitation and turned it into an art. People leave the discussion energized, empowered, activated, and eager to expand their influence and impact to a much broader audience. Relationships get solidified and new relationships form.
The results of Joseph's impact knows no bounds as connections are made, new ideas birthed, and revenue expanding opportunities are launched. Joseph has mastered the craft of webinars. Joseph is the new standard of webinar facilitation!
Cheryl-Ann Needham
Cofounder of the Global Stewards Initiative
Author of Sound Alignment
When Joseph facilitates the "Master's Mind" groups, we do much more than just draw on each other's ideas and strengths. As we listen to the Lord together and share the insights that we receive with each other, the experience is truly liberating. Joseph will help you put Jesus in the driver's seat of your company or ministry. The relationships that you develop within the Master's Mind group then help to hold you accountable.
Dr. Tony Dale
Founder, The Karis Group
Founder, The Health Coop
www.thekarisgroup.com
Joseph is the GREATEST DREAMER I have ever known! He is the POWER NETWORKER who has brought us all together. I can't think of anyone who better exemplifies the 'GOOD SAMARITAN' than Joseph!
Joseph has blessed me and everyone he's met. He is a phenomenal coach and practices what he preaches.
Virginia Morton
Author, Marching Through Culpeper
Joseph taught me the importance of listening for God's voice! The fact that I even have a journal is a testament to the effectiveness of Joseph's coaching. I tried journaling in a men's fellowship group man years before, and was so turned off by it that I not only quit journaling, I even quit that fellowship. Joseph's gentle, Spirit-led approach to journaling made all the difference in the world. It also prepared me to discern my Kingdom Assignment.
Joseph is the MOST AMAZING CONNECTOR I have ever known.
I am blessed and privileged to be a member of the Founding Father's Master's Mind Marketing tribe of like-minded Kingdom marketplace people. As a result, I now have strong Kingdom connections around the world. Most of all, I am blessed and privileged to call Joseph my friend and brother in Christ.
Michael Oswald
Legal Counsel for mid-size businesses
Joseph may be the MOST ORGANIZED, FOCUSED, PRODUCTIVE person I know. He attributes most of his personal development and success to journaling, and as a close friend who would love to achieve half of what Joseph accomplishes, I would agree – Journaling is the lead domino in his life.
Matt Gregory
Senior Pastor
Soul Purpose Community Church
Connecting with Dr. Joseph Peck was the turning point of my life in 2009, when going through a transitional stage from being a full time missionary. Joseph helped me move with success into the Relationship Marketing arena and connected me with highly valuable professionals who facilitated my breakthroughs in the coaching field.
Joseph's performance in Webinar Marketing and Web 2.0 Training is of the highest quality and I highly recommend him to anyone who needs his services. Joseph is also a man of integrity who honors the highest values in life and anyone who will do business with him will greatly be blessed by the extraordinary value that he will deliver into their lives.
Renato Amato
Life Breakthrough Coach and Trainer
Founder and President, Healing Broken Hearts
Of all of the people that I have ever met, Joseph is the person who best exemplifies the notion that God can do exceedingly abundantly beyond all that we can ask or think.
Rick Heeren
Regional Vice President for Harvest Evangelism
Cofounder and Vice President, City Miracles
Author of The Elk River Story, Thank God It's Monday, The Threshing Floor, and Marketplace Miracles
As a global thought leader, Dr. Joseph Peck is not only a "Master of webinars" but also an expert at connecting the dots and making Kingdom connections. It's a perfect fit for his giftedness to empower dreams and dream teams, and to transform communities.
I have been blessed by the distinct honor, privilege and joy of either attending or participating as a panelist on many of these life-changing webinars he has facilitated. Each one is significant in its own right, whatever the topic, and is led by the power of the Holy Spirit. Every Peck presentation is stamped by a spirit of excellence and is truly an invitation for personal as well as Kingdom consciousness, dynamic growth, and exponential expansion, certainly worthy of your time.
Nancy Slocum
Dr Peck has taken me to a whole new level in life. He is one of the best communicators that I know. I first met Dr. Peck in 2005, a few years after our family emigrated from South Africa as missionaries to America and Northern Virginia. Dr. Peck's enthusiasm for life and purpose is contagious and he is always helping to bring the best out of each of us. With his coaching and webinars, he clarifies our dreams and helps us create dream teams to fulfill our destinies.
Jack Stagman
Founder and President of America Restored
Rarely does a life changing revelation from God happen to you. When it does you're simultaneously grateful and excited. Grateful because you know your life has been changed by God forever and excited to see what God then has in store for you. The Bible tells us that God can send leaders after His own heart into our lives. When they are sent to you by God they lead you with knowledge and understanding.
"Then I will give you shepherds after My own heart, who will lead you with knowledge and understanding." (Jeremiah 3:15, NIV)
There are many gifted people in this world and I am thankful to God for all of them. It is wonderful when someone who is gifted and talented is recommended to you. They can be of great help to you. However, it is extremely valuable and extraordinarily rare for God to send a gifted and talented person Himself into your life.
This is what God is revealing to us through Jeremiah 3:15. This person can only be given to you by God who says "I will give you shepherds after my own heart, who will lead you with knowledge and understanding."
In the entire Bible, there is only one man, with the exception of Jesus Christ, that God describes as "a man after mine own heart, which shall fulfill all my will." (Acts 13:22, KJV). That man was "David the son of Jesse."
There will never be another David that God says "shall fulfil all my will," but God does say "I will give you shepherds after My own heart who will lead you with knowledge and understanding." This too is very valuable and very rare.
Dr. Joseph Peck, M.D. is such a man, a rare gift from God and his coaching and marketing glorifies God and will bless your life tremendously.
Rick Saunders
Co-founder of Lord and Saunders Real Estate
www.lordandsaunders.com
Joseph and I have been friends and colleagues for many years. It was one of those amazing, once-in-a-lifetime relationships where each of us contributed massively to the other's growth and development surrounding skill sets ranging from life coaching to Internet marketing and even to personal and spiritual accountability. I have nothing but the greatest admiration and respect for the integrity and values of Dr. Joseph. If you ever have an opportunity to work with him on any kind of project, don't look back. You will be blessed.
Dr. Jerry Graham
Cofounder, The Coaching Pair
Guiding you to your destiny!
www.thecoachingpair.com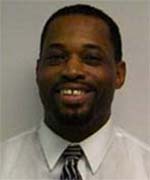 Wow! The Master's Mind Marketing is Heaven's "Boardroom Meeting" on earth! God gives Dr. Peck divine "glue", threading, and the lines that "connect the dots" to weave together the Creator's DNA into a perfect tapestry of God's manifested thoughts. Master's Mind Marketing is heaven's portal and platform. It's a meeting place for destinies! Master's Mind Marketing enables flow of the Holy Spirit to energize and bring forth new life. You must experience this! Dr. Peck is truly God's Connector!
Alex McCaskill
Marketplace Platform Engineer
New Dimension Websites
Joseph, I'm at a loss for words. That was the most amazing webinar I have ever attended! Thank you. I think I may see a 1000-fold increase this year, Thanks to all your help. Honestly, I never dreamed folks would respond so positively. It's like they're getting it before it's even being explained. What joy! Today was just one of the biggest blessings of my life. Thanks for helping make it all happen! Joy to you!
Lisa Preston
Master Communicator
Founder, Step Into Destiny
Joseph, you are the MASTER Webinar Aficionado
Marnie Pehrson
Author, Creativity Consultant, Musician
"Changing the world, one light bearer at a time"
www.marniekuhns.com
Joseph is the best "webinar warrior" on earth!
Dr. Gordon Bradshaw
President, Global Effect Movers and Shakers (GEMS) Network
Joseph Peck is an INCREDIBLE LEADER with a heart that reflects Christ at all times. Joseph has an insatiable desire to help others through divinely inspired insight and discernment. While Joseph is a client, he also is a provider of web and internet marketing services. He is a leader in social networks, blogs and journaling. I believe that Joseph is the FOREMOST JOURNALER of all times. He inspires others through his God given ability helping others see their gifting while encouraging them to activate plans of action to accomplish their goals. Joseph remains an accountability partner helping me and others soar! That's Joseph, a gifted medical doctor, life and social media coach extraordinaire!!
Ben Stewart
Founder and President, Fast Forward Coaching
Dr. Peck brings many innate qualities that are essential for a successful person. His organizational skills are without equal – no one I've ever met has been more organized yet thoughtful of any task before him… An outstanding personal character trait is the simple- his word is his bond, he always did what he said he would do and worked tirelessly to fulfill his obligations both on an administrative and personal level… A great team player he gave freely of himself to instruct, but was also willing to listen to others- he could see the Big Picture through the prism of all the necessary details.
Brion E. Dugas, CRNAP
Work colleague for 12 years at Culpeper Regional Hospital
I respect Dr. Peck, not only for his ability as a physician, but his high moral standards and strong family ethics!
Alice Ann Ford, R.N.
Former O.R. Director
Work colleague for 12 years at Culpeper Regional Hospital