Empower 2000 Team
Teamwork makes the dream work! We are blessed to have the strongest team in the 22 year history of E2000.
In addition to the people below, we have trained more than 12 Legacy Dream Teach coaches and have access to a bank of several hundred breakthrough and leadership coaches.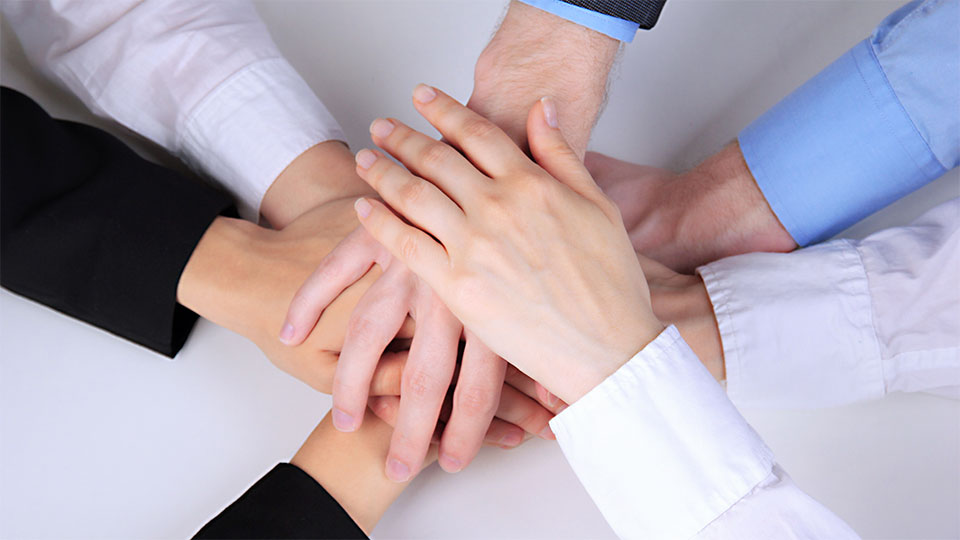 Jesus Christ (Co-founder and CEO = Chief Empowerment Officer)
Jesus came to seek and save that which was lost (Luke 19:10), including Joseph and the other Empower 2000 team members. He is our Savior, Lord, Healer, Comforter, and Counselor. His Word is a lamp unto our feet and a light unto our path. Everything we do at Empower 2000 is for His glory.
His responsibilies include:
Interceding for our team, partners, clients, subscribers, and those we serve (Hebrews 7:25, Romans 8:34)
Providing wise counsel as we inquire of Him (Proverbs 2:6)
Shining the light of His Word on our feet and path (Psalm 119:105)
Revealing truth to our team (John 16:13)
Divine protection (Psalm 91)
Opening doors that no man can close and closing doors that no man can open (Isaiah 22:22)
Blessing us with FAVOR so we can bless many others (John 15:7)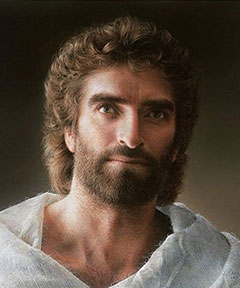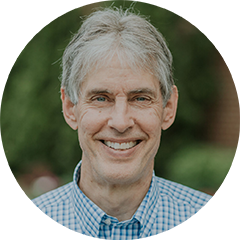 Joseph Peck, M.D. (Co-founder and President)
Dr. Joseph Peck is a friend of God dreaming big dreams with Him to bring Heaven to Earth. He is passionate to see people come to know God's deep, abiding love and to experience His Presence daily. His deepest desire is to see God's children AWAKENED to be all and do all He created them for.
Joseph is the great connector empowering dreams of millions. He connects people, ideas, and resources in Christ for creative miracles.
Known as THE Time Doctor, The Journal Guy, and The Connector, Dr. Peck is a physician, author, international speaker, creative marketing and communication strategist, and dream coach. His passion is creating a movement Empowering Dreams of millions of people globally through coaching, journaling, and life-changing webinars.
His Kingdom mandate is to POWER NETWORK God's army around the world—network the networks and connect people, ideas, and resources in Christ for creative miracles.
As a revolutionary coach, breakthrough strategist, and global thought leader for life-changing webinars, he catalyzes the transformation of people, organizations, and communities.
Dr. Peck is a master at assembling and facilitating high performance dream teams (mastermind groups). He communicates weekly with groups of business and thought leaders around the world.
He coaches busy thought leaders and people of influence to SIMPLIFY their complicated lives and LEVERAGE THEIR TIME for massive impact.
His favorite testimonial came from Larry Tyler, a business coach, who wrote: "Joseph is the Maestro, making the entire orchestra speak with one voice! God has called him and given him the gifts and talent to take so many different individuals (instruments & sounds) and blend them together, so disciplined and so coordinated into Sound Alignment."
Joseph is a prolific journaler and communicator, having written several books, including "I Was Busy Now I'm Not: Changing the Way You Think about Time" and created numerous online classes and study guides.
Jonathan Thompson (Design, Marketing, and Development)
With an eye for design and a love for branding, Jonathan joined his dad (Jeffrey) at Empower 2000 initially to create class sales pages. However, with diverse skill set, he quickly stepped into other roles. He enjoys making copy come alive through clean typography and complementary graphics. He is passionate about planning and is very organized. He loves bringing simplicity to systems and projects.
His responsibilities include:
Ensuring people, systems, and processes are in place so that all the day-to-day tasks for the business/ministry get done. This supports the growth and adds to the bottom line for E2000
Team Building
Strategic planning
Marketing campaigns
Simplification of systems and projects
Training and documentation of training
Project management oversight

Graphic design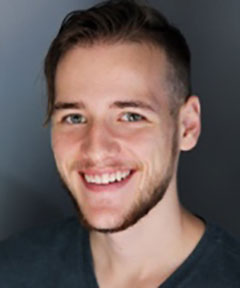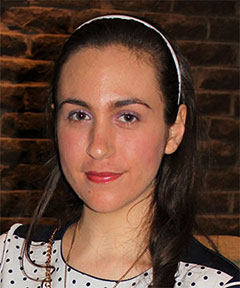 Ella Chirinos (Overseer of Operations)
Ella Chirinos's work ethic is based on maximizing every present opportunity to reflect the Holy Spirit's excellence. Her greatest skills include attention to detail, planning and executing goals, and effective intercultural communication. Her joy is basking in God's smile and obeying His commands because she knows that "in Jesus, the limits are off."
Her current responsibilities include:
Overseeing many of the daily operations
Partner liaison 
Oversight of project managers
Strategic planning

Scheduling events
Roger Gauthier (Development, Marketing, Networking, Outsourcing)
Roger Gauthier, branded by God as The Entrepreneurial Composer, is a creative genius and one of the most extraordinary entrepreneurs you will ever meet.
Roger is the Executive Director of Tri-Vision Global, SSM, host of Walking Out Your Destiny podcast—helping weary warriors and eager entrepreneurs walk out their destiny—as well as creator of the Entrepreneurs Pitstop, an online training and resource center to help individuals and entrepreneurs incubate their ideas and turn them into viable businesses. With more than 20+ start-ups under his belt, he has learned what it takes to develop build and launch a dream.
Roger now teaches how to draw intimately close to CHRIST and bring the vision/dream GOD gives you to the marketplace through entrepreneurship, which is the key to manifesting any idea, dream, and vision.
His current responsibilities include:
Networking with Influencers and world changers
Development

Marketing

Outsourcing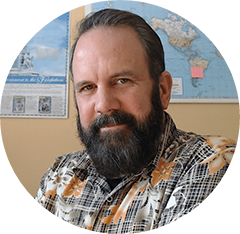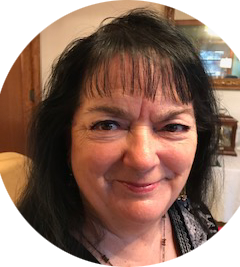 Shelli Miller (Executive Assistant, Team Builder)
Shelli Miller is a passionate Christian with over 30 years of experience handling large projects. She is an experienced troubleshooter with a strong background in both virtual and in-person customer service. Her skills include expert communication, leadership, customer service, marketing, sales, trouble shooting, event planning, task management, critical thinking, discussion facilitation, and public speaking.
Her responsibilities include:
Executive Assistant for Joseph
Team Building
Group facilitation, both large and small
Speaker
Event planning
Melodie VanAlstyne (Customer Relations Specialist)
Melodie graduated from Jacksonville Theological Seminary with a Bachelor's degree in Christian Counseling, Associates's Degree in Liberal Arts and Sciences, and Health Education. She has leadership skills and creative gifts that exemplify her character. Melodie is passionate about working with people on a global scale and has founded The Prophetic Chambers. She encourages God's Kingdom to expand on the earth through E2000's life-changing webinars and dream teams.
Her responsibilities include:
Customer relations and support
Small-group facilitation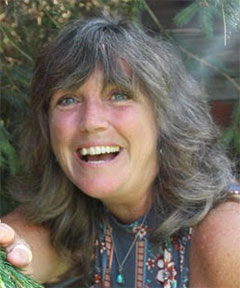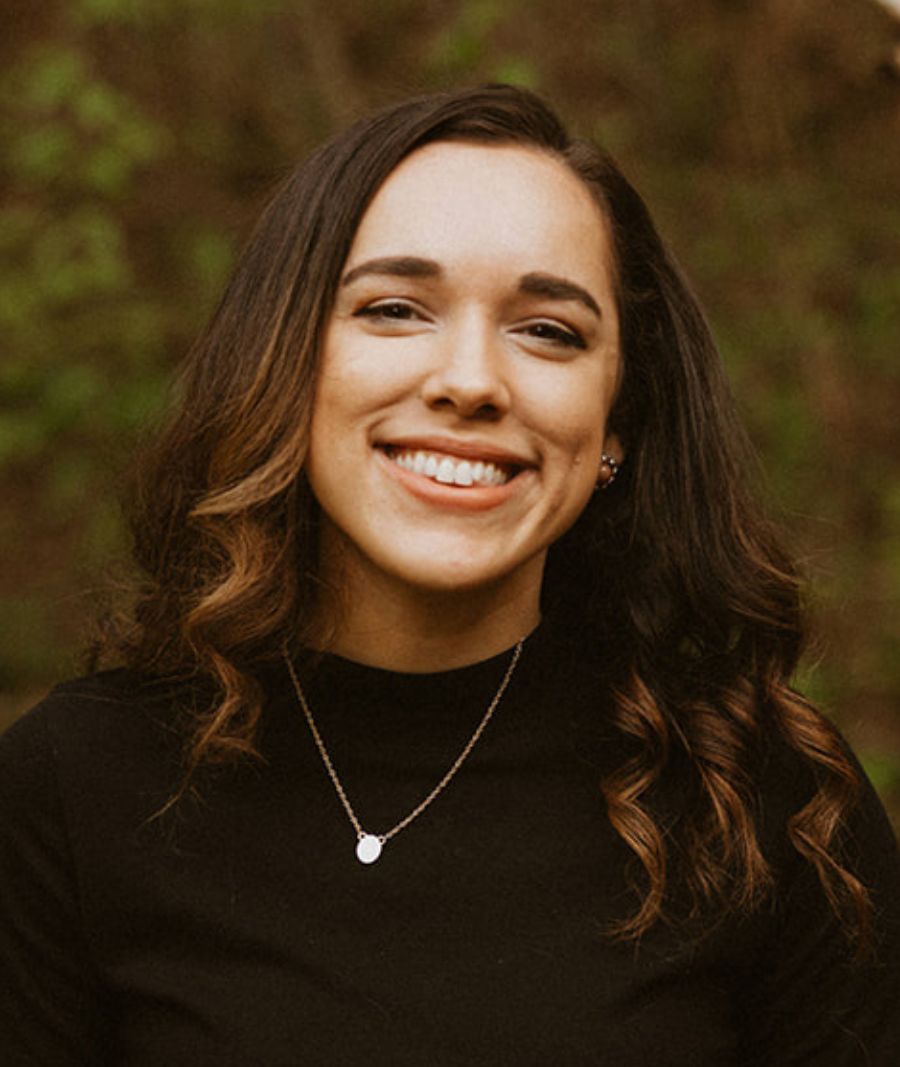 Tessa Hall (Copywriter)
Tessa Hall is a copywriter and award-winning author who has a deep passion for using the power of words to draw people closer to Jesus. She is the founder of Salt and Light Copywriting LLC and an author of fiction and non-fiction books for young women. She views copywriting as a form of ministry, a bridge between individuals and the spiritually enriching services and products they seek. Her background in publishing, encompassing roles as both an acquisitions editor and literary agent, provides her with a unique ability for bridging the gap between individuals and their ideal audience.
Tessa has contributed to multiple publications including Devozine, Guide Magazine, Crosswalk, and Keys for Kids. She is especially grateful to be part of the Empower team, as it aligns with her personal mission to empower individuals to embrace their unique potential and God-given dreams, advancing the kingdom of God.
Her responsiblities include: 
Overseeing and mapping out follow-up email campaigns
Crafting copy for the follow-up email campaigns
Amy Lienhoop (Graphic design artist extraordinaire)
Amy has over 32 years experience in graphic design and a BA from Puruse University. She has a real talent when it comes to taking a lot of "content" and creating a cohesive layout. She also loves taking words and creating an image that conveys the message.
Amy enjoys creating the webinar and course graphics for E2000 as well as logos and business card layouts.
Amy is grateful that God gave her this creative talent and that she works for an amazing company with other Kingdom builders.
Her current responsibilities include: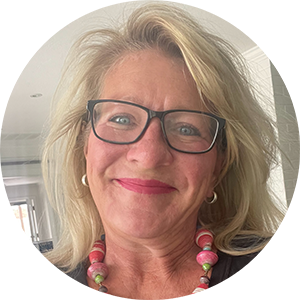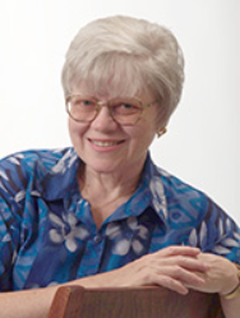 Katherine Haag (Transcription, Editing)
Katherine Haag has a strong gift of administration. She received a bachelor's degree with a double major in Sacred Music and Bible Studies from Miami Christian College in 1976 and spent many years in church music. Her diverse non-profit Christian work has included serving as an arts and crafts director for an inner-city children's camp, administrative assistant for the Salvation Army, and office management for Jews for Jesus. Throughout her secretarial career, Katherine has most often been in demand for her typing, transcription, and editing skills, which has comprised most of her duties wherever she has worked, utilizing her amazing attention to detail.
Her current responsibilities include:
Creating and editing study guides for webinars and classes
Overseeing transcription services
Updating member sites
Laura Nieminen (Video Production)
Laura Nieminen is the founder of Rising Paragon LLC, and has been working with Joseph Peck and Empower 2000 since 2016. She and her team work in the background in various capacities facilitating webinars, running PowerPoint, and recording and editing the replays for most of our courses.
Laura's passion is to see family businesses raised up to finance the work of the Kingdom and to provide for the families today and in the future. She is currently experiencing a dream come true as two of her daughters are working with her helping to build and manage websites, edit books for Rising Paragon Publishing, and taking some of the work off Laura's plate.
Her current responsibilities include:
Video production
Webinar facilitation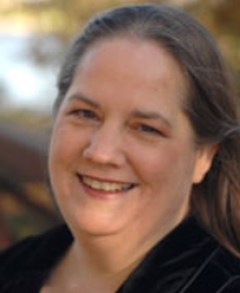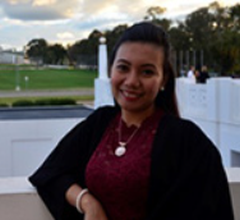 Celene Grace Zulla (Pre and post production)
A trained nurse, Celene has been a part of the Empower 2000 Team for over 10 years as an administrative assistant, working in a variety of capacities that fuel her creative drive. She has learned to think outside the box, creating PowerPoints for classes and webinars, serving as a graphic designer, and doing video editing. Originally from the Philippines, Celene currently lives in Australia with her husband and son.
Her current responsibilities include:
Administrative assistant
Helps with pre and post-production for live global broadcasts, including creating professional PowerPoints, editing videos, etc.
Anne Baker (Teacher/Facilitator)
Anne is married to Edmund and they have a daughter named Hannie. The Baker Family lives in Yorkshire in the UK. Anne comes from a heritage of strong Christian Believers who have left a legacy of not just believing but having a deep intimate relationship with Yeshua. Anne has an understanding and respect for honoring the Hebraic Roots and the importance of observing God's Cycle of Times and Seasons (in Hebraic terms). Anne's passion is to facilitate others in knowing Yeshua through teaching and empowering others in experiencing God as their personal coach through journaling.
Her responsibilities include:
Teacher/Facilitator
Legacy Dream Team coach
Movement Makers Mastermind team member
Facilitating Friday prayer call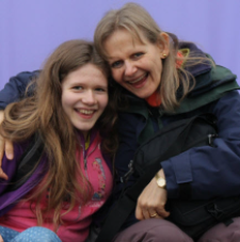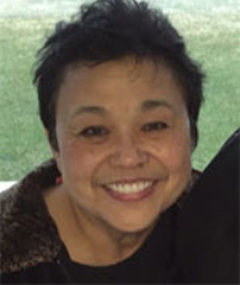 Mary Melika Shoda (Facilitation, Training, Teaching)
Mary has a strong gift and experience in adult education and public speaking. She earned degrees in Psychology from the University of Illinois, Master of Science in Business Management, and certification as Professional in Human Resources (PHR). She served for over 20 years in corporate training and development, as well as Human Resources management.
Currently, Mary is President, Aglow International, Milwaukee chapter, and has served in prison ministries, evangelism to Jews, and evangelistic outreaches into the inner city, neighborhoods, and shopping malls, plus several foreign missions trips to the middle east.
Mary's passion and God-driven dream is to see believers around the world rise up into their God-given dreams and destiny and to rule and reign with Christ in all seven mountains upon the earth. Her passion is also to see Jews, Arabs and the nations rise up as One New Man in Christ, as well as racial reconciliation, understanding, respect, appreciation, and love among all racial and ethnic groups in the United States.
Her current responsibilities include:
Legacy Dream Team coach
Prayer team lead facilitator
Zoom and webinar technical management and facilitation
Therese Giapponi (Facilitator and LDT coach)
Therese took early retirement from the corporate pharmacy world to be re-fired in Jesus. She is married to the love of her life and has 3 children and 2 grandchildren. She is passionate about leaving behind a legacy and firm foundation for her loved ones to stand upon. She had a profound encounter with The Holy Spirit in 2010, and from that day forward she has pursued Jesus with all of her heart. She loves to pray and journal. Therese is known for her bubbly personality and spreads love and joy wherever she goes. She is passionate about people and their identity in Christ. As a believer in the Messiah, there is a depth of revelation to understanding the importance of being a forever student and Therese has wisely invested to grow in knowledge. She is currently enrolled in an online coaching program to become certified as a Christian Life Coach.
Her current responsibilities include:
Legacy Dream Teach coach
Group facilitator
Teacher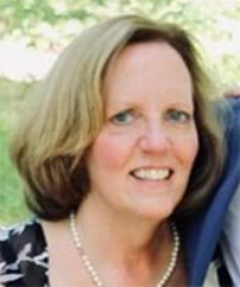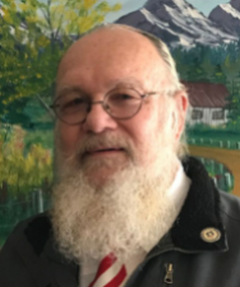 Daniel (Dan) Morgan (Bookkeeper)
Daniel has enjoyed working with numbers for over 50 years. He started working with numbers as an inventory control clerk for a multi-million dollars corporation in 1970 tracking three to five million dollars of monthly inventory turnover. He has been a full-charge bookkeeper for small privately held corporations and helped Mom and Pop operations stay focused on their passions by tracking the financial details on their behalf. He was a Chaplain Assistant in the Army and earned certifications as a Chaplain's Non-Appropriated Fund Clerk and Fund Manager. In 1993 he earned a Certificate of General Studies from Central Texas College, later continued studies in Business Administration at Brookdale College. Daniel is the co-founder and one of the managing partners of First Class Enterprises, LLC dba Morgan Business Solutions providing services in bookkeeping, mobile notary in Kansas, and performing arts.
His current responsibilities include: