MEET THE CORE TEAM FOR EMPOWER 2000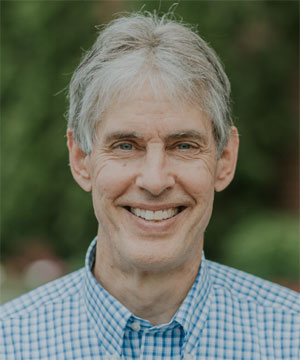 Joseph Peck, M.D. (Founder and President)
Dr. Joseph Peck, aka THE Time Doctor and The Connector, is a physician, author, international speaker, creative marketing and communication strategist, and 30-60-100 Dream Coach. His passion is creating a movement Empowering Dreams of millions of people globally through coaching, journaling, and life-changing webinars. His gift is connecting people, ideas, and resources in Christ for creative miracles.
Recognized by many as the global thought leader for life-changing webinars to empower dreams and transform communities, Dr. Peck is passionate about helping people reach more people with their life-giving messages. He says stories are life-changing and webinars are the #1 online marketing, teaching, and connecting tool – bar none.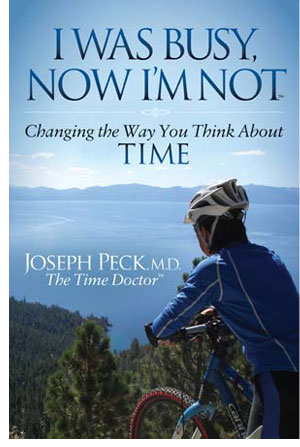 For several years, Dr. Peck has been saying "Webinars are the new global interactive TV!"
Dr. Peck is a master at assembling and facilitating high performance dream teams (mastermind groups). He communicates weekly with groups of business and thought leaders around the world.
According to Larry Tyler, a business coach, "Joseph is the Maestro, making the entire orchestra speak with one voice! God has called him and given him the gifts and talent to take so many different individuals (instruments & sounds) and blend them together, so disciplined and so coordinated into Sound Alignment."
Dr. Peck has authored several books, including "I Was Busy Now I'm Not: Changing the Way You Think about Time".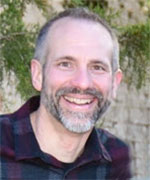 Jeffrey Thompson (VP of Operations, Divine Strategist)
With a strong gift for creating systems, Jeffrey Thompson combines administrative and team building skills with a pastoral heart. Jeffrey is an ordained minister through God Encounters Ministries and carries a passion for prophetic ministry and the fire of God.
He and his wife Brooke have six children: Jonathan, Katherine, David, Grace, Timothy & MaryAnna.
His responsiblities include
Ensuring people, systems, and processes are in place so that all the day-to-day tasks for the business/ministry get done. This supports the growth and adds to the bottom line for E2000
Team Building
Strategic planning
Marketing campaigns, including paid Facebook ads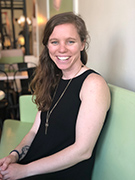 Rachel Carlson (Executive Assistant)
Rachel is a communication and strategy professional specializing in project, corporate, and volunteer management and training. She has a passion for effective messaging and empowering people to pursue their greatest potential. She combines these gifts and passions to develop and train impactful leaders.
Her responsibilities include:
Executive Assistant for Joseph
Project management for online class launches
Training and Training Development
Webinar facilitation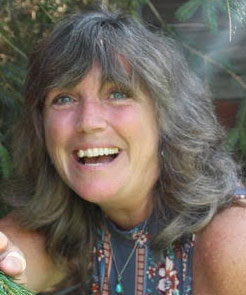 Melodie VanAlstyne (Customer Relations Specialist)
Melodie graduated from Jacksonville Theological Seminary with a Bachelor's degree in Christian Counseling, Associates Degree in Liberal Arts and Sciences and Health Education. She has leadership skills and creative gifts that exemplify her character. Melodie is passionate about working with people on a global scale and has founded The Prophetic Chambers. She encourages God's Kingdom to expand on the earth through E2000's life changing webinars and dream teams.
Her responsibilities include:
Customer relations and support
Small group facilitation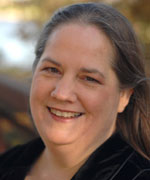 Laura Nieminen (Video Production)
Laura Nieminen is the founder of Rising Paragon LLC, and has been working with Joseph Peck and Empower 2000 since 2016. She and her team work in the background in various capacities facilitating webinars, running PowerPoint, and recording and editing the replays for most of our courses.
Laura's passion is to see family businesses raised up to finance the work of the Kingdom and to provide for the families today and in the future. She is currently experiencing a dream come true as two of her daughters are working with her helping to build and manage websites, edit books for Rising Paragon Publishing, and taking some of the work off Laura's plate.
Her current responsibilities include:
Video production
Webinar facilitation
Katherine Haag
Katherine Haag has a strong gift of administration. She received a bachelor's degree with a double major in Sacred Music and Bible Studies from Miami Christian College in Miami, Florida in 1976 and spent many years in church music. Her diverse non-profit Christian work has included serving as an arts and crafts director for and inner-city children's camp, administrative assistant for the Salvation Army, and office management for Jews for Jesus. Throughout her secretarial career, Katherine has most often been in demand for her typing, transcription and editing skills, which has comprised most of her duties wherever she has worked, utilizing her amazing attention to detail.
Her current responsibilities include:
Creating and editing study guides for webinars and classes
Overseeing transcription services
Updating member sites
Celene Grace Zulla
A trained nurse, Celene has been a part of the Empower 2000 Team for over 10 years as an administrative assistant, working in a variety of capacities that fuel her creative drive. She has learned to think outside the box, creating PowerPoints for classes and webinars, serving as a graphic designer, and doing video editing. Originally from the Philippines, Celene currently lives in Australia with her husband and son.
Her current responsibilities include:
Administrative assistant
Helps with pre and post-production for live global broadcasts, including creating professional PowerPoints, editing videos, etc.
Susan Curd
Susan lives in Australia and experienced one of God's "suddenlies" in October 2017, breaking her out of what she refers to as a "religious prison." Since then she has been living abundantly in joy and thankfulness as Holy Spirit leads her on adventures in becoming more like Jesus and sharing God's love with others. Susan uses her counsel and administrative skills to serve within Empower 2000.
Her current responsibilities include:
Administrative assistant
Video editing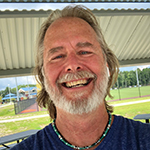 Michael Weiss
Michael believes God created us to be loved by him, know him, love him and others. His personal mission is to encourage people to find, refine and live out their DNA (Divine Natural Ability), so they will live abundantly. For over 30 years, Michael helped Army Chaplains care for soldiers and their family members, retiring as a Sergeant Major. He has a master's degree in Practical Theology from Regent University and a Life/Leadership Coaching certification from Lifeforming Leadership Coaching.
His current responsibilities include:
Facilitating Legacy Dream Teams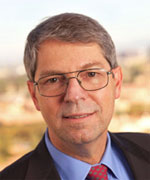 Michael Oswald (General Counsel)
Michael Oswald is a cofounder and managing partner of InnovaCounsel, LLP, providing a new breed of innovative legal services.
Michael is an attorney with over 25 years of in-house corporate legal and management experience. His broad range of experience spans aerospace, construction consulting and technology, and he has counseled on a wide variety of general business, government contracts, commercial contracts, employment matters, litigation, mergers and acquisitions and corporate compliance and governance.
Michael most recently served as Vice President and General Counsel of SRS Labs, Inc., a publicly traded developer and licensor of audio and voice technologies. He previously acted as Vice President and General Counsel of Lantronix, Inc., a publicly traded provider of computer networking technologies. Prior to his public company experience, Michael was General Counsel and Chief Administrative Officer at NowDocs, Inc., and General Counsel at Acuity Corp. He held several management positions at SEMATECH, a semiconductor industry research and development consortium. He has also served as Assistant General Counsel to a government construction contracts consulting firm and a Subcontract Administrator at Lockheed and Ford Aerospace.
He has served as Adjunct Professor of Law at Western State University College of Law, where he taught business law courses, and also served as Assistant Director of the school's Business Law Center. Michael also serves on the Board of Directors of the Southern California Chapter of the Association of Corporate Counsel – America (ACCA).