E2000 Teaching Partners
Learn and grow from some of the best authors, leaders, and mentors in the company of new friends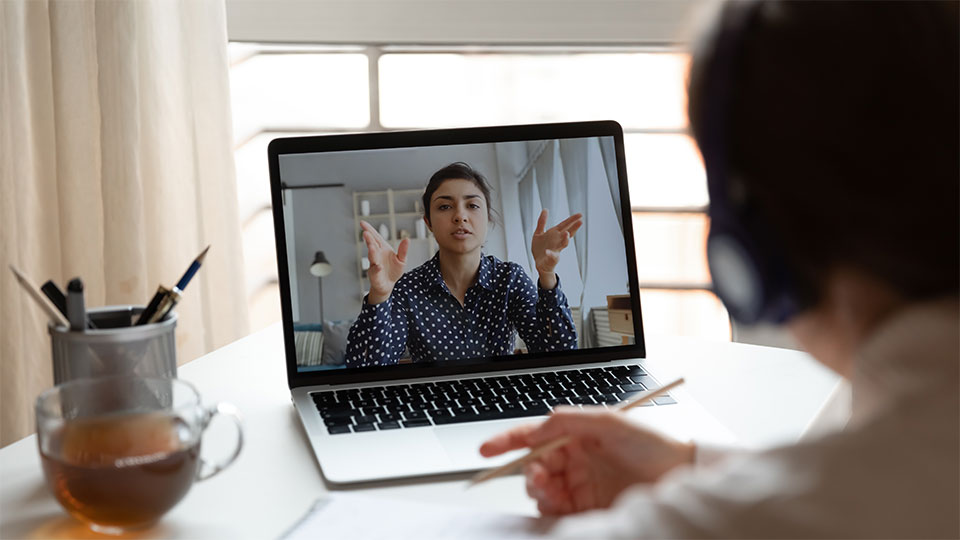 James W. Goll is the founder of God Encounters Ministries and GOLL Ideation LLC. He has traveled the world sharing the love of Jesus, imparting the power of intercession, prophetic ministry and life in the Spirit. He has recorded numerous classes with corresponding study guides and is the author of more than 50 books, including The Seer, The Lost Art of Intercession, The Lifestyle of a Prophet, Praying with God's Heart and The Discerner.
James is the father of four wonderful adult married children with a growing number of grandchildren, and continues to make his home in Franklin, TN.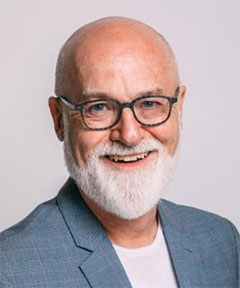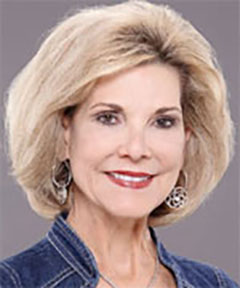 Dr. Sandie Freed is an apostolic-prophetic leader, author of more than 14 books, and international minister. Sandie's gift is setting the captives free. She is founder of the Freedom Revolution. 
Sandie and her husband Mickey co-pastor Lifegate Church in Texas. Sandie has a genuine love for the Lord and teaching and equipping the saints. She has a heart for helping people fulfill divine purpose and destiny. She is a gifted coach and often utilizes prophetic ministry and prayer to empower individuals toward change. Sandie is also a gifted businesswoman and has keen insight as to how to help you move forward with business and in spiritual life.
Dr. Joseph Umidi, known as Dr. Dreamfire, is an educator and founder of an international coaching organization that trains people to rediscover their purpose and passion called Dreamfire.
He is a father in the Christian coaching movement and through his organization, Lifeforming Leadership Coaching, he has trained more than 10,000 leadership coaches. Dr. Joseph Peck is one of those coaches.
Dr Umidi has taught as a professor at Regent University for more than 30 years and now serves there as Executive Vice President.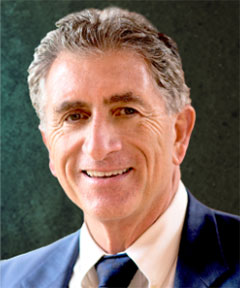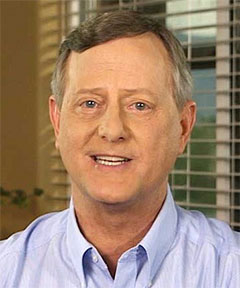 Craig Hill is the founder of Family Foundations International (FFI), a Christian ministry dedicated to helping individuals, couples, and families become people of influence and build a godly heritage for multiple generations by restoring biblical foundations of marriage, family, and finance.
Craig has trained permanent FFI ministry teams in more than fifty nations around the world, conducting over 2500 marriage and family blessing weekend experiences each year. He has written 15 books, including the best sellers, The Power of a Parent's Blessing and Five Wealth Secrets 96% of Us Don't Know.
Craig and his wife Jan have been married since 1977 and have two married sons and three grandchildren.
Beverley Watkins is a recognized Seer Prophet and apostolic voice who has been graced with a unique gift to activate and equip believers to function as kings and priests of God. She also has specialized, practical knowledge on legislating in the courts of heaven.
She travels extensively across the globe, teaching and working closely with leaders to develop strategies for reforming the seven mountains of culture in order to see nations fulfill their destiny.
Beverley and her husband, Robin, are based in Johannesburg, South Africa where they lead Global Impact – a non-profit company that empowers the Ekklesia for the reformation of nations. They are apostolically aligned with Apostle Faisal Malick (Plumbline Network).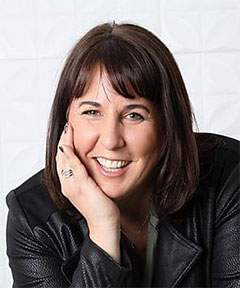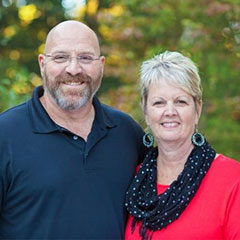 Lee & Cindi Whitman carry a message of healing. Having walked through brokenness in their own lives and marriage, they have been pursuing healing for themselves for many years. Now as the Executive Directors of Restoring the Foundations (RTF), they are taking the healing message of RTF to the world.
They have a passion to lead believers to fully experience the abundant life that Christ died to give. They long to see a generation of moms and dads free from the baggage of their past, raising their children as sons and daughters of Father God walking fully in freedom!
Lee & Cindi are the parents of three grown children, and the grandparents of seven, and they make their home near Nashville, Tennessee.
After returning from eight years in missions in Germany, Don Finto earned a Ph.D. in German Literature at Vanderbilt University and taught at Lipscomb University from 1963-1971.He served Belmont Church as Senior Pastor from 1971-1996 during the height of the Jesus Movement before founding Caleb Company. He has written three significant books on the topics: Your People Shall Be My People, God's Promise and The Future of Israel, and his latest book, The Handbook for the Endtimes. Don currently lives in Tennessee.
Tod McDowell was ordained as a pastor in Hawaii at Calvary Community Church in 2002. He served for fifteen years with Youth With A Mission at the University of the Nations in Kona, Hawaii from 1992-2007. He was on the President's Council with Loren and Darlene Cunningham. In 2007, he became the Executive Director for the ministry Don Finto founded called The Caleb Company. Tod travels around the world teaching in missions and ministry schools, as well as in churches and conferences.
Together Don and Tod have traveled throughout the world teaching together in conferences, ministry schools, Bible Colleges, and churches. They have ministered together in the Pacific Islands, in Asia, in Europe, in Africa, in the middle East, and in America.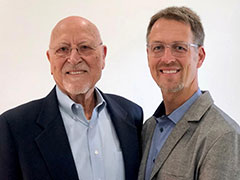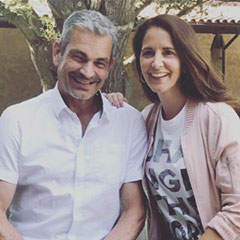 Johnny and Elizabeth Enlow are social reformers at heart, as well as international speakers and authors of The Seven Mountain Prophecy, The Seven Mountain Mantle, Rainbow God, The Seven Mountain Renaissance, Becoming A Superhero, and God in Every Season.
As ones focused on the reformation of the 7 primary areas of culture, they are spiritual mentors to many in Media, Arts and Entertainment, Government, Family, Religion, Economy, and Education.
Their passion is to awaken our generation to the reality of the God of all of life, Who not only cares for our souls, but also has practical solutions to offer through His sons and daughters for every problem that exists in society.
Dr. Bill Greenman is an ordained minister with over 37 years of experience as an associate pastor, evangelist, teacher, and counselor, and is the founder and president of Purpose International Ministries. He is also a successful businessman whose career has included startups, network marketing, publishing, corporate administration, and major event production.
Bill has traveled internationally as a conference speaker and coach in both Christian and business circles. He was a professional trapeze artist and acrobat who then created his own circus – Circus Alleluia – which he led for 12 years as an evangelistic outreach.
Bill has authored multiple books and training materials that have been used by churches and ministry schools in dozens of countries for 3 decades to teach people how to find their personal purpose and fulfill their destinies in God's Kingdom.
He is also the Chairman of the Board of a CBO in Kenya, Africa that works directly with the government, educational, business, and religious sectors of that nation.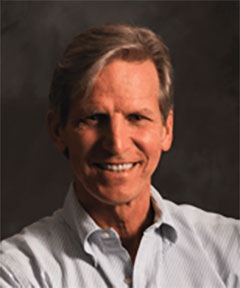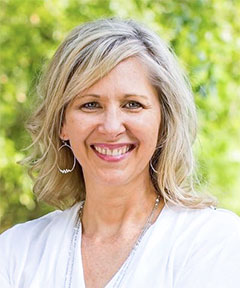 Dr. Cheryl-Ann Needham, is a speaker, author, and strategic advisor to leaders. She and her husband are cofounders of StewardNow!, a ministry that equips leaders in business and ministry around the world. Cheryl-Ann ministers on a variety of topics including preparing the Bride for Christ and rescuing those who don't yet know Him.
She has 20 years international advisory experience to entrepreneurial, corporate, and ministry sectors. She provides prophetic and strategic counsel to entrepreneurial and ministry leadership teams entrusted with unique Kingdom Mandates.
Dr. John Burpee is the founder of John Burpee Ministries. He is a compelling speaker who loves empowering people to experience the supernatural and achieve the fullness of God's destiny for their lives.
A successful visionary and a strategist, John is a leadership expert who moves confidently in the supernatural. Without flash or hype, he not only declares God's Word, but he also demonstrates God's power through miracles, signs, and wonders. John lives with his family in Little Elm, TX.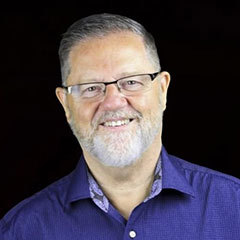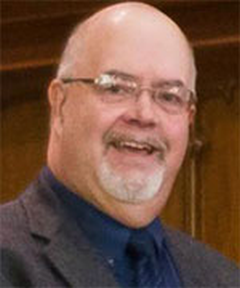 Dr. Thom Gardner has ministered as a Bible teacher and pastor since 1986, and is now President of Grace and Truth Fellowship, Inc., a ministry dedicated to training and raising up healing teams throughout the body of Christ. Thom and his wife Carol travel internationally speaking and teaching on spiritual formation and intimacy with God. Thom has authored five books including Healing the Wounded Heart, Relentless Love, and My Healing Journey, Living the God-breathed Life, and Everything That Grows.
Sue McMillin created her seminar/coaching business, With Time To Spare, in 1982 and now travels throughout the USA and Europe offering her services to corporations, hospitals, associations, manufacturing, government agencies, churches, Christian camps and individuals in developing strategies for organizing their work and life.Sue has written three books and has had articles published in Focus on the Family Pastor's and Brio Magazines, Spirit Led Woman, and the Godly Business Woman Magazine. She has also been featured in USAir, Changing Times, KY Living Magazines and the Washington Post Magazine.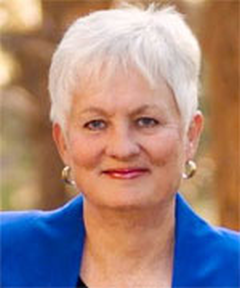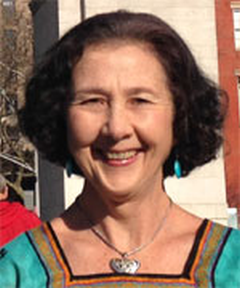 Susan M Austin MD is a Board Certified Psychiatrist who has spent the last 25+ years working intensively with individuals and groups in the realm of inner healing. She also has a background of being a Family Physician for many years. For the past several years she has been facilitating seminars, where people can move beyond their woundedness to become their authentic, radiant, best selfs. She provides creative exercises, practical tools and takeaway skills which assist people in the process of being authentic, finding healing, and becoming the joyful, creative and productive individuals that we were created to be. Dr. Susan is the author of Courage To Be Real and the creator of the Courage to Be Real coaching program.
Dr. Ron Jenson, known as America's Life Coach, reflecting his expertise in the area of personal leadership. He is an internationally known author, speaker, and interviewer of hundreds of top leaders in the areas of leadership, life success, and influence. Dr. Jenson spent eight years as President of a group of international graduate schools and is currently Chairman of Future Achievement International, a leadership development company specializing in Personal Leadership Effectiveness™ solutions for organizations and individuals. Dr. Jenson is also Founder of High/Ground, a not-for-profit organization focused on being a catalyst for personal leadership development worldwide.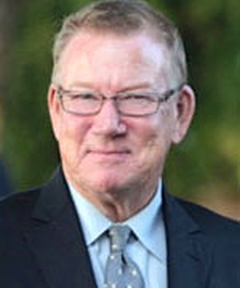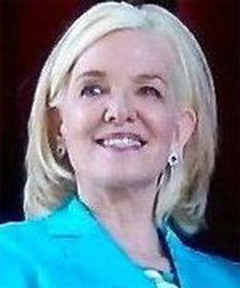 Dr. Theresa Phillips is an ordained apostolic leader under Dr. Renny McLean, of Renny McLean Ministries. She is Senior Pastor and founder of Kingdom Global Impact Center, St Charles, IL. She has served there for 25 years. Her ministry spans 28 years seeing many signs and wonders. She has authored 22 books. Her Knowledge of GOD's Glory and His Ever Advancing Monarchy of Heaven is known by many. She is the editor and owner of GlobalPropheticVoice.com, an online publication of prophecy and prophetic glory.