What is the #1 thing holding you back?
Title: The Strangest Secret: How to Live the Life You Desire
Speaker: Dr. Joseph Peck
Date/Time: Wednesday, July 8, 2015 at 4 pm Eastern Time
Duration: 112 minutes
Click the play button below to watch the video replay

Proverbs 23:7 – "For as he thinks in his heart, so is he."
"Success is the progressive realization of a worthy ideal." – Earl Nightingale
Some years ago, the late Nobel prize-winning Dr. Albert Schweitzer was asked by a reporter, "Doctor, what's wrong with men today?" The great doctor was silent a moment, and then he said, "Men simply don't think!"
It's about this that I want to talk with you. We live today in a golden age – an era that humanity has looked forward to, dreamed of, and worked toward for thousands of years. We live in the richest era that ever existed on the face of the earth.
However, if you take 100 individuals who start even at the age of 25, do you have any idea what will happen to those men and women by the time they're 65? These 100 people believe they're going to be successful. They are eager toward life, there is a certain sparkle in their eye, an erectness to their carriage, and life seems like a pretty interesting adventure to them.
But by the time they're 65, only one will be rich, four will be financially independent, five will still be working, and 54 will be broke, depending on others for life's necessities.
Only five out of 100 make the grade! Why do so many fail?
We become what we think about!
This is The Strangest Secret! Actually, it isn't a secret at all. It was first promulgated by some of the earliest wise men, and it appears again and again throughout the Bible. But very few people have learned it or understand it. That's why it's strange, and why for some equally strange reason it virtually remains a secret.
Marcus Aurelius, the great Roman Emperor, said: "A man's life is what his thoughts make of it."
For the past two and a half years, I have been mentored by Vic Johnson in The Champions Club. Vic is an extravagant giver, very successful entrepreneur, and founder of asamanthinketh.net. He has had a profound impact on me, my thinking, and my success.
What we will cover:
Overview of the Strangest Secret
The definition of success
Why some achieve and most fail
We become what we think about
As you sow, so shall you reap
Five common causes that lead to disempowering effects
Planting new seeds
The role of action
30-day action ideas for putting the strangest secret to work for you
Blessings to understand and apply the strangest secret to live the life you desire!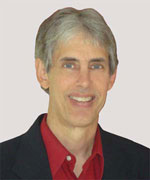 Joseph
Joseph Peck, M.D.
The Time Doctor
Empowering Dreams
Author, I Was Busy, Now I'm Not